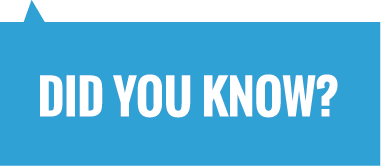 ABS pipe, milk crates, most plastic toys, CD cases, etc. are NOT recyclable. No recycle symbol...not recyclable!
Kids Activities
The future lies in the hands of our children. Leading by example as well as educating kids when they are young are the key to instilling best practices. We believe making it fun is a big part of this process and we have dedicated this page of our site to fun resources and activities that you can do with your children.
Recycleman's Poster Contest - Pitch-In Week 2016
Recycleman is having a poster contest for all Recycling Champions in the Sea to Sky Corridor, Kindergarden to Grade 7.
The theme this year is :"How to recycle styrofoam, plastic bags & glass: bring to a depot site and do not put in your recycling tote at home". Showcasing how you can make a difference in keeping these out of the landfills.
Your poster can be handed into your school's office and will be collected on the afternoon of Thursday, April 28th 2016.
Winners will be announced in the Squamish Chief on Thursday, May 12th 2016. This contest is sponsored by Carney's Waste Systems and The District of Squamish.
Download a pdf for full contest details >
Get the schools involved!
Go to our School Outreach Program to find out how your kids classroom can be involved in recycling programs. The Recycling Council of BC has designed a fun and interactive program that offers:
· In Class Presentations
· Teachers Materials
· Student Handbooks
· AND Carney's can coordinate a class visit from our very own RECYCLE MAN!!
Find out more about School Outreach Programs >
Here are some crafty educational activities.
Recycled Flower Pot- This green project keeps plastic milk jugs out of the landfill and provides and pretty and useful pot to plant flowers in. You will need the following:
Plastic milk or juice jugs
Fabric or scrapbook paper scraps
Felt in coordinating colors
Scissors or a craft knife
Soil
White craft glue
Water
Bowl
Paintbrush
Potted flower
Download and print the instructions for making the flower pot.
Animal Jars - Recycle jelly and sauce jars to hold all your little toys, item, and coins. Give your glass a new lease on life by making these adorable animal buddy jars to display in your room! You will need the following:
Clean, empty glass jars
Felt, any color you like
Pom poms (for noses)
Scissors
White craft glue
Wiggle eyes
Gesso (recommended: Liquitex Basics Gesso) or white craft paint
Patterns
Download and print the instructions for making the animal jar.
Decorate a Compost Bin - You will need the following:
3-5 gallon plastic storage bin with lid
Craft paint in bright colors
Foam alphabet stamps (letters C, O, M, P, S, T)
Foam leaf stamps
Clear acrylic sealer spray
Heavy-duty knife or power drill
Download and print the instructions for making the decorated compost bin.
More Online Activities To Do With Kids